Experience, Knowledge, Opportunity
With business intelligence, opportunities or threats will not be hidden.
BI makes you look at business differently.
What is BI?
Business Intelligence Stakeholders
Who are the main targets of business intelligence?
Dear Entrepreneur!

Business intelligence is the art of gathering your business information and turning it into transparent knowledge for timely and accurate decisions.

More›

Dear manager!

Transparency and close oversight is what you can rely on for growth and development, and making the organization smarter is the first and most important step.

More›

My expert friend!

Be among the experts and while being updated, be on the path of job offers in the direction of art.

More›
Business intelligence customers
Leading customers in the use of BI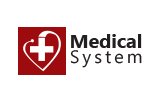 Use the mind to think, not waste it on information.
Albert Einstein
Benefits of Business Intelligence
What benefits does business intelligence bring to your business?
Cloudy

Accessibility and executability throughout your organization is a unique feature of cloud solutions that are the premise of business intelligence.

Savings

With everything in one place, there is no need for a variety of tools and you can get comprehensive and integrated data and measurements with the least amount of time and money.

User independence

Solve a large part of your needs to produce charts with a few simple clicks without being too dependent on other people and tools.

Instrumental independence

don't need to sit at your desk smart phone and connect to the Internet.